BEER STREET
We hold around 120 beers in stock at any one time, made up of cask, keg, bottles and cans. We have 10 keg taps split over two bars and two hand pull pumps on the front bar. All keg and cask beers are continually changing with new fresh beers arriving weekly ensuring you will always have the freshest, latest craft beers.
Download our Cask and Keg Menu for the current week with all live products available plus a list of the beers we have either resting or waiting to go on.
Download our Bottle Menu for the full current bottled product list. We cannot update the menus as fast as the beers arrive so we suggest you check the social feeds to see what's new as they are the quickest way to get the newest beer arrival news out there. Sometimes the beers don't even make the menu!
Beer Compendium
Due to a few problems with our website that we didn't bother fixing, our beer list is out of date.. by quite a few months/ years! We will be updating this slowly as we work out how to do this on a regular basis.. its always best to have look on social media where we update new arrivals much more regularly.
Below is a selection of our most recent beers and quite a few from recent months. We are trying to log each beer that has ever been at The Arcade Tavern, therefore, this section will grow and grow as we have the time to add past beers and log new arrivals. These will include all keg, cask, bottle and can. For now, the compendium comprises mainly of the current menu and beers. Check out the beers below.
Fancy a beer tasting session?
Cheese and beer pairing evenings….new dates for these very popular sessions soon to be released for 2019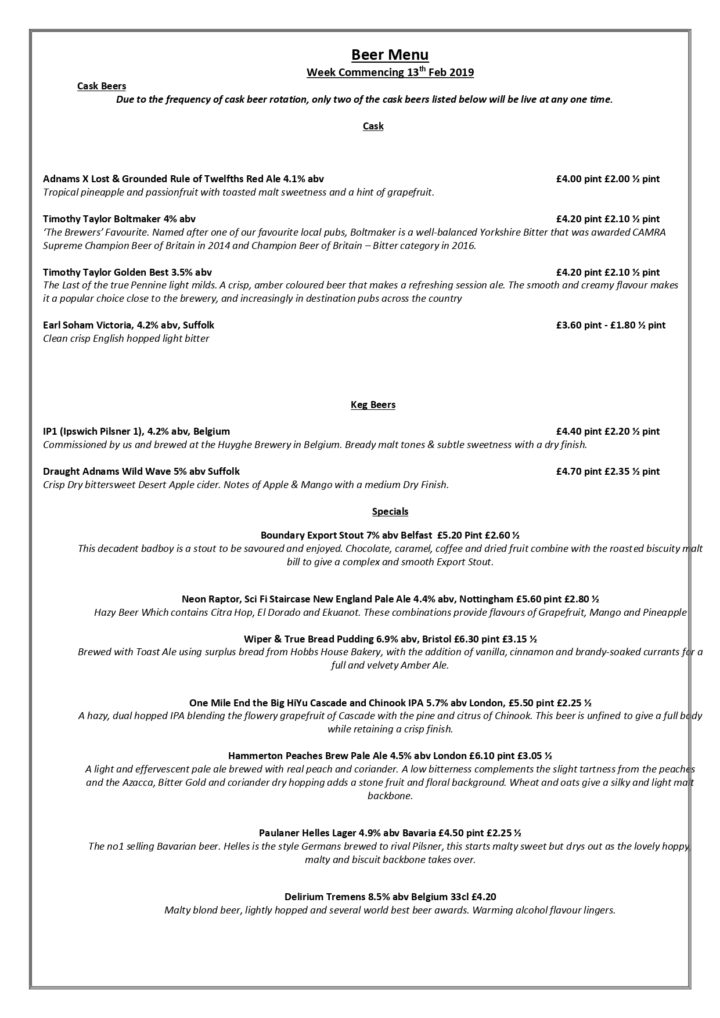 Download our Cask and Keg Menu [PDF]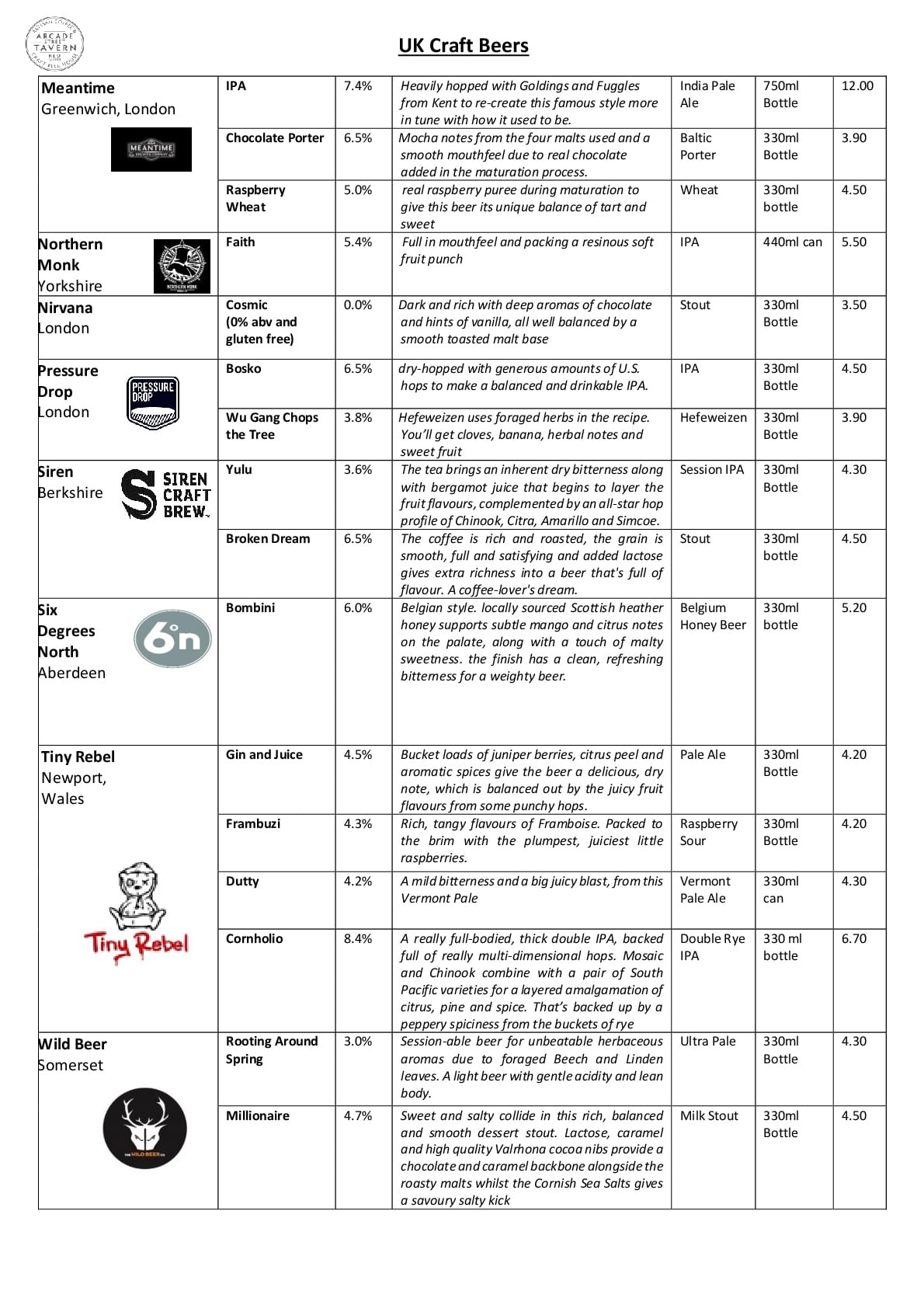 Download our Bottle Menu [PDF]