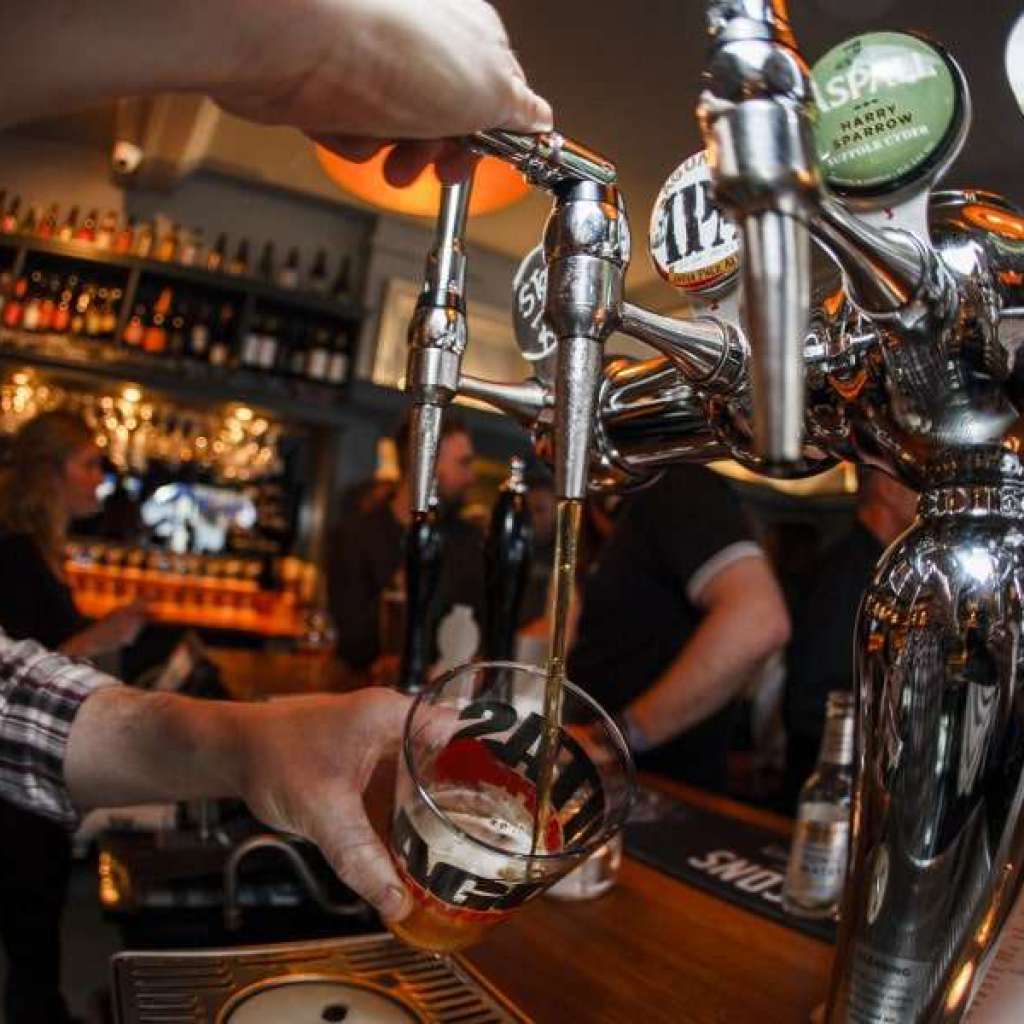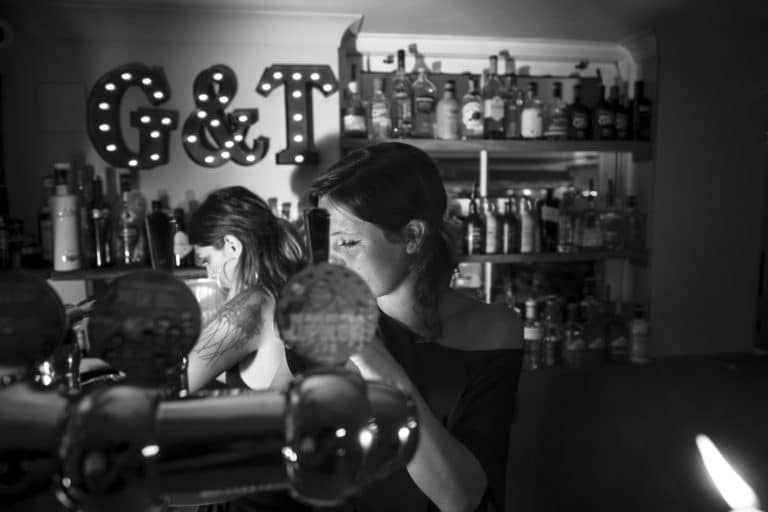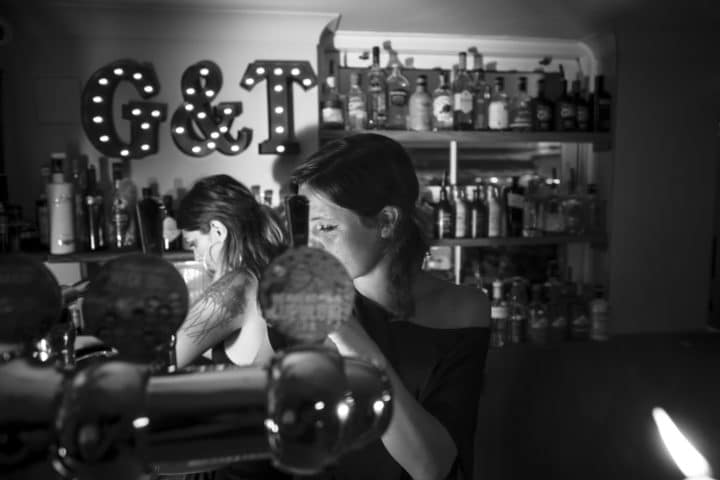 Here at the Arcade Tavern we are all about Beer & Gin and fine spirits; we serve the best there is available. We have a professional team who are passionate about the products and are always happy to assist with your choice. On the beer side, we stock most of the Belgian Heritage favourites, such as Delirium Tremens, Kwak and Bruges Zot. DEUS Brut des Flanders Champagne Beer is also on the list plus Trappist and Abbey Ales feature heavily with Blonde and Dubbel always on the menu and all are served in their own unique glassware. We have many of the original craft beers from the USA, true innovators of the craft beer movement back in the early 70's. German beers are very popular here and we always stock the Munichen favourites such as Paulaner and Hacker-Pschorr. On the UK Craft scene we regularly offer Beavertown, Cloudwater, Tiny Rebel, Gun Brewery and Adnams, plus we go to great lengths to obtain the smaller lesser known breweries such as Moncada, Big Smoke, Canopy, Wiper & True and Orbit to name just a few. In 2017, we featured over 700 beers and 2018 will see even more! Our beers are offered on the Tavern's 10 taps split over two bars and Cask Ale is offered on our two hand pull taps. Tasting sessions are available for both Gin and Beer. We sincerely look forward to welcoming you at Arcade Tavern.
We are Open for Take-out: Beers in Keg (see the list below) and all our packaged Belgian, German and UK. Full menus available on the beers tab plus Untappd app
We also have full bottles of Gin for Take-out- Click on 'Gin tab' for the take-out prices.
June 5th & Saturday 6th June – 2:30pm – 5:30pm
We will be adhering to all social distancing rules , please help us by respecting the rules. 1 in 1 out – one way system.
The best containers for take-out beers will be Milk cartons – 4 pints wil Get you best value. We have very limited spare bottles so please bring your own. Thanks
Payment by Contactless only.
Pre orders welcomed at info@arcadetavern.co.uk or you can DM via Facebook & Instagram
New Beer list of available beers will be posted Thursday evening
Cheers Ross & Ross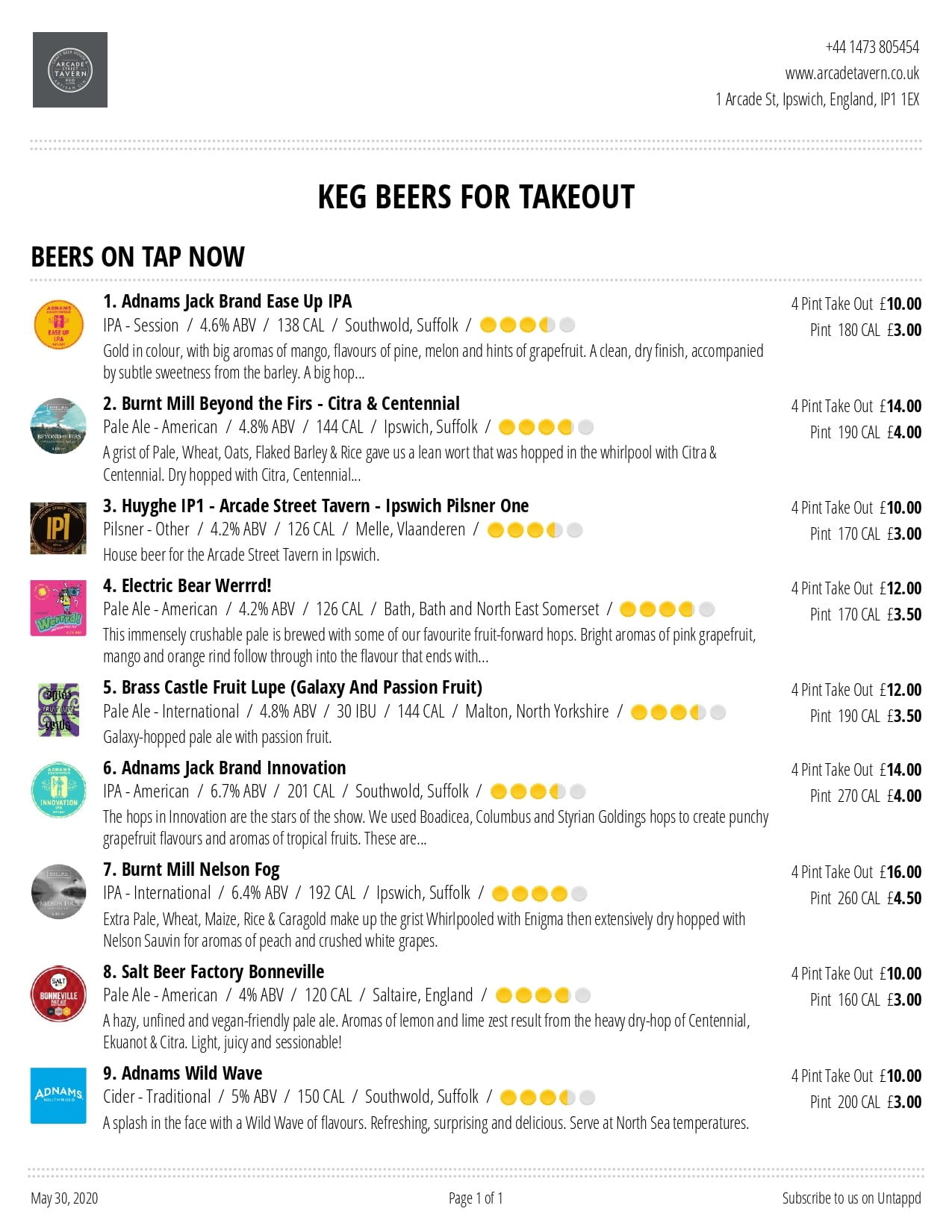 Tavern Opening Times
Monday Closed
Tuesday Closed
Wednesday closed
Thursday closed
Friday 2:30-5:30pm
Saturday 2:30-5:30pm
Sunday Closed