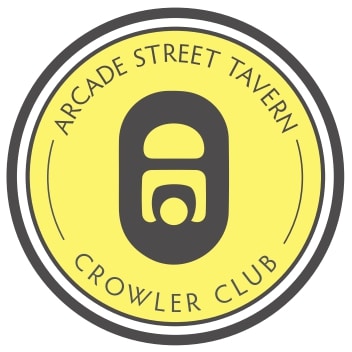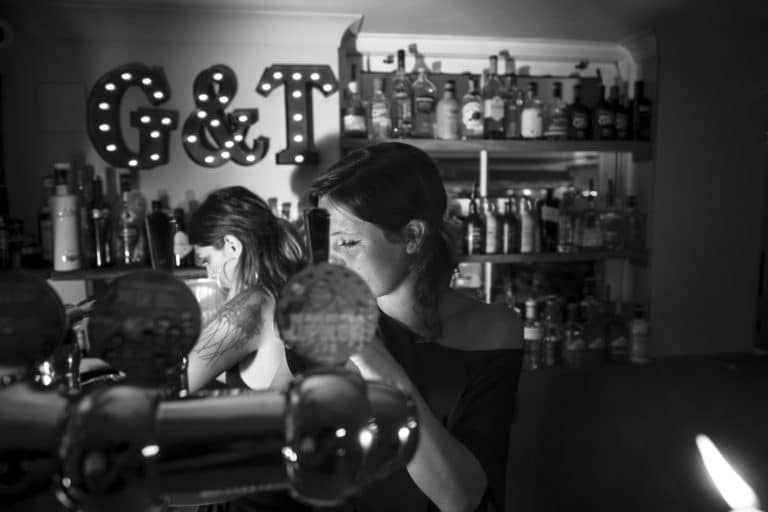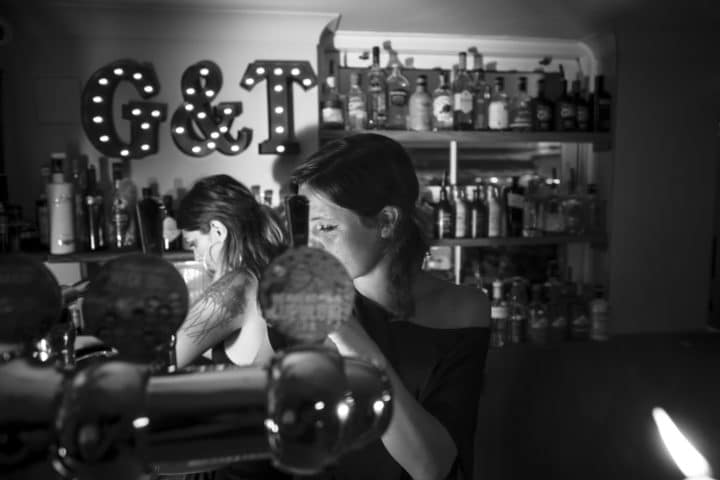 Here at the Arcade Tavern we are all about Beer & Gin and fine spirits; we serve the best there is available. We have a professional team who are passionate about the products and are always happy to assist with your choice. On the beer side, we stock most of the Belgian Heritage favourites, such as Delirium Tremens, Kwak and Bruges Zot. DEUS Brut des Flanders Champagne Beer is also on the list plus Trappist and Abbey Ales feature heavily with Blonde and Dubbel always on the menu and all are served in their own unique glassware. We have many of the original craft beers from the USA, true innovators of the craft beer movement back in the early 70's. German beers are very popular here and we always stock the Munichen favourites such as Paulaner and Hacker-Pschorr. On the UK Craft scene we regularly offer Beavertown, Cloudwater, Tiny Rebel, Gun Brewery and Adnams, plus we go to great lengths to obtain the smaller lesser known breweries such as Moncada, Big Smoke, Canopy, Wiper & True and Orbit to name just a few. In 2017, we featured over 700 beers and 2018 will see even more! Our beers are offered on the Tavern's 10 taps split over two bars and Cask Ale is offered on our two hand pull taps. Tasting sessions are available for both Gin and Beer. We sincerely look forward to welcoming you at Arcade Tavern.
We have taken all steps possible to prioritise safety, strictly within government guidelines, for our customers when visiting and our staff while working.
Social distancing measures have been implemented and we ask all who visit to respect this new way at Arcade Tavern.
A limited number of Tables are available for booking.
All booking requests via our bookings tab on this website.
Please give us your full name, number of people, date/time of booking and mobile number – we will get back to you to confirm.
If your booking is confirmed your details will be kept securely for 21 days as required for Government track and trace rules.
No details will be used for marketing purpose.
£5 per person deposit may be required to secure your booking.
Deposit will be credited towards bar purchase.
Can I Turn up without a booking? YES
We will have tables available for those who do not book but these are assigned on a first-come first-served basis – we open at Midday. You will have to check in on arrival – we are required to obtain the name, email address and telephone number of at least one member of your group so we adhere to Government track and trace rules. These details are kept for 21 days and will not be for marketing purposes.
What else has changed and what do I need to know?
Please use the main entrance on Elm Street and not under the archway as this is now the exit and part of our one way system to keep our staff safe.
Bar Service – YES! Normal service, well sort of – We have two socially distanced service areas at the front bar- Minimum numbers are allowed to wait at any time so again please respect social distancing notices. Additional service at the back bar during busy periods – you will be guided when to use this bar.
NEW – Table service where possible with order and payment at the table. We aim to serve you as quickly as possible, but please be patient while we get used to this new system.
Hand Sanitisers are placed around the premises for all to use regularly.
Our Toilet facilities are upstairs so please give way and be considerate to others. We will operate a One in One out basis although this cannot be policed at all times. We recommend wearing a face mask when moving around the premises although you are not obligated to do so.
Our Tables and Chairs have been socially distanced and our capacity reduced. We ask you not to move any furniture.
Our Usual high hygiene practices have been enhanced and we will sanitise all touchable surfaces on a regular basis.
WE understand nobody likes excessive rules or having to wait too long for service. Unfortunately, this is the new Normal for now and we are trying to get used to it as much as you. We sincerely hope you have an enjoyable and safe visit. We will do our very best to offer first class service as usual.
We look forward to seeing you soon.
Ross Keough Managing Director.
Ps We are now open Sundays 12-6pm
All beers are available for take-out service via our Crowler Machine.
Tavern Opening Times
Monday Closed
Tuesday Closed
Wednesday Closed
Thursday 12pm-10pm
Friday 12pm - 11pm
Saturday 12pm-11pm
Sunday 12-6pm