GIN
Here at the Arcade Tavern, we LOVE a good G&T and with the current gin craze sweeping across the nation, it appears you do too!
Download our current Gin Menu. This is from Dec 2019 and valid until end of Feb 2020  – new Menu from 18th March
We have Gins not on the list and currently offer 110+ – please ask if you can't see it on the menu , we will probably have it somewhere.
Full tasting notes and images are available to view below to help you decide which ones you might like to try, although this might not be completely up to date.  All the gins are meticulously researched and tested by the team at Arcade Tavern, complemented by the recommended garnishes and selected tonics. We serve Fever-Tree as standard but have specific mixers for certain Gins. we cater for this who do not like Quinine with a new range of premium mixer.
We are happy to recommend a good combination we are confident you will enjoy.
We regularly introduce new gins or gin cocktails as the 'Gin of the Week' and these go up on our Facebook and Instagram  pages. They are also featured in our weekly newsletter which you can subscribe to.
Have you been to one of our Gin Tastings?
We hold regular Gin Tasting sessions New dates are always added and sell out very quickly – check our events page for upcoming events.
No two gin tasting sessions are the same as we showcase new and existing gins. You get to try between 5 & 7 Gins (depending on type and cost) all served with the recommended tonic and garnishes, you will get to learn about the distillation process, the botanicals that can be used, the range of tonics available, the entire history of gin including all the gin acts of the 1700's and many other interesting facts.
We will soon be introducing a new format Gin Tasting – this will be a great option for smaller groups.
Details of this will be available from March 3rd 2020 when we launch our new Gin menu.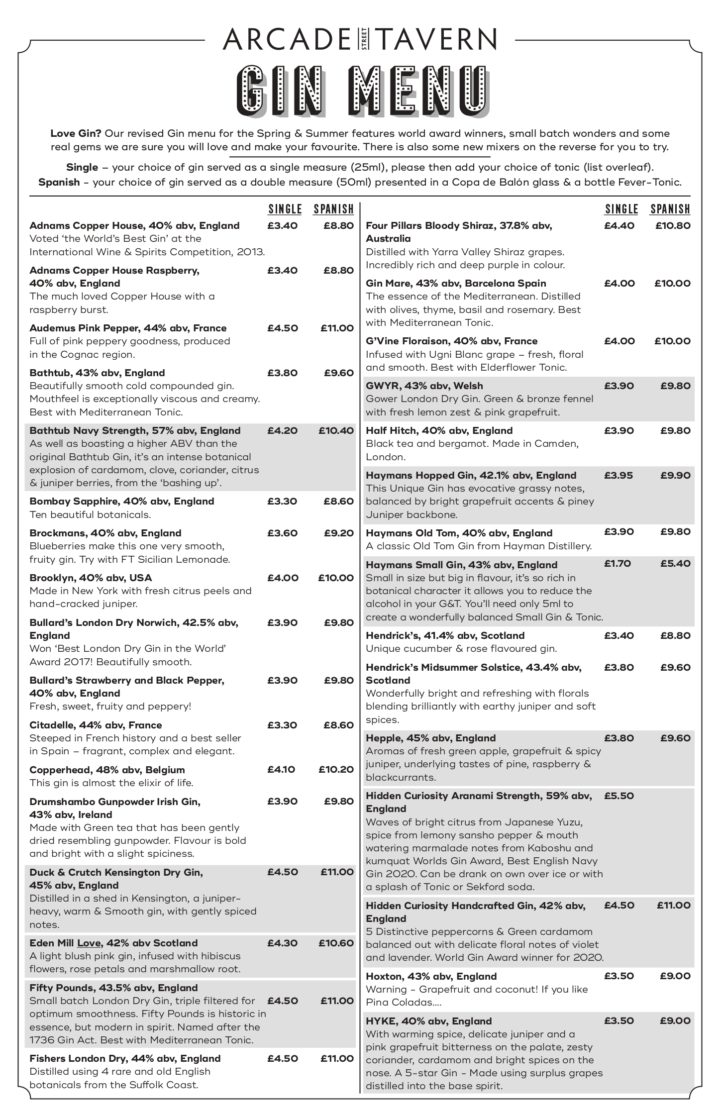 GIN MENU JULY 4TH - SUMMER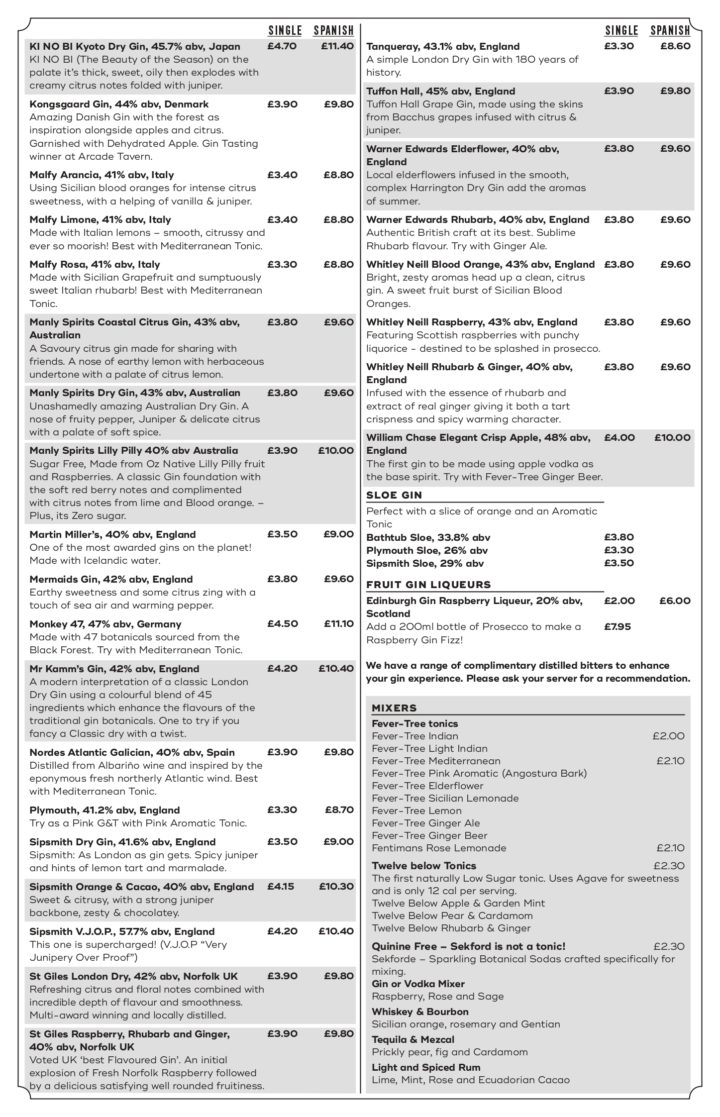 GIN MENU JULY 4TH SUMMER