New opening times:
Due to reduced footfall in the town center we have reduced our opening times
Wednesdays – Midday-9pm .  Thursday-Saturdays 11am-10pm
Table reservations are advised at busy times- usually weekend Days and evenings. Click on bookings at the top of the home page or click here https://arcadetavern.co.uk/booking/
Hopefully we will be back to usual opening times soon. Sundays may return in December.. as long as UK GOV retractions are unchanged and there is demand.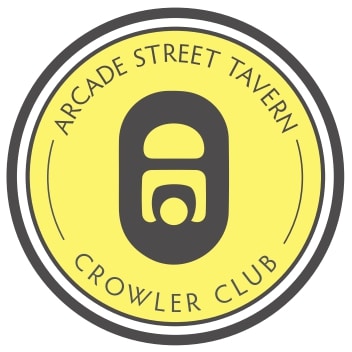 Crower Club:  All our beers that are on the taps are available for takeaway – Fresh from the taps and into a 440ml Can (Crowler)
Crowlers are cans of fresh draft beer, packed and sealed in The Arcade Tavern which can be collected from us.
Check out our beer menu and look for Crowler to go price https://arcadetavern.co.uk/beers/
Our Keg list of beers available on tap changes weekly. We frequently have exclusive beers that the Craft Breweries simply do not package themselves. This means better variety and super fresh straight from the Tap. If you like a beer while in The Arcade Tavern then you can get some to take out and enjoy in the comfort of your own home. If you cant get out to sample what's currently on our taps, simply check out our current beers list via untappd or click on beers at the top of website. Place an order, We will get these Crowlers to you if you are within our delivery area . (Free delivery with a minimum spend required)
Arcade Taverns new and shiny ' Intelligent canning machine' means we can put our 13 kegs lines into 440ml Cans , known as Crowlers – Maximum freshness is achieved by 'purge' filling  the can with C02 prior to filling- just like a full scale canning machine used in breweries. This minimizes the amount of air the beer meets and prolongs the life of the Crowler beer.
 With Crowlers you can have one can of different Craft beer, every night – until your next visit to Arcade Tavern arrives or of course your new delivery gets to you.
Drinking Beer fresh is always best and how the brewery Intended, especially with many of the more Hoppy numbers.  To Maintain freshness put your Crowler beers straight in the fridge until you are ready to drink them!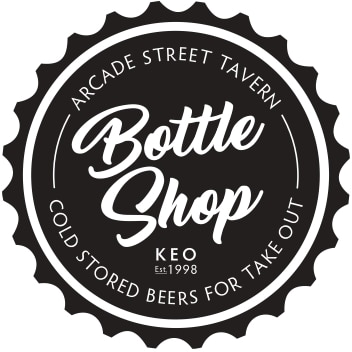 Bottle Shop/Takeaway service.
Not only do we put all our beers on taps into cans for take-away, you can also buy any of our packaged beers to take-away at a reduced price.
Belgian < German > UK craft cans – Delivery can be arranged (terms apply)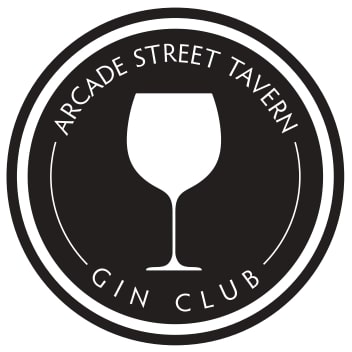 Arcade Street Tavern GIN CLUB
with the current restriction on groups gathering it is not possible to host our usual large format Gin tastings.
We have therefore created 9 new gin tasting menus for you to enjoy at the Tavern , with your friends. all at your own pace. Great value and the hard work of selecting has been done for you. why not try a Blind tasting challenge.  for more information follow this link to see the menus https://arcadetavern.co.uk/gin/
Buy a Bottle- Like what you taste and want a bottle to take home. we can supply all our Gins to take-away – Full bottles, unopened and usually better ££ than you can get online.